HYBRIO OPAL Aurora
On hybrid opal series, a new type with very beautiful looking has appeared.
In addition to the various features of hybrid opal, the pattern sparkle aurora due to the viewing angle and light adjustment, it shows a new type of extraordinary play of color effect.



■ Aurora color variation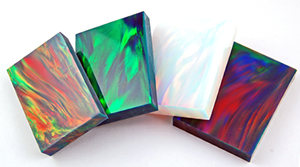 ※ Notes
Depending on individual differences or circumstances of use, appearance of the pattern varies.
Also, the appearance changes depending on the finish of the surface and cutting method.
Please acknowledge that appearances of the pattern will differ one by one.
・The Aurora series BLACK was renewal.Please
contact us
of product support before a renewal.
・For more information, please do not hesitate to
contact us
.
□ Aurora series BLACK

□ Aurora series WHITE